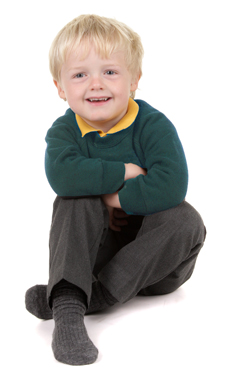 Class Photography is responsible for the completion of your order.
It is essential you enter your child's or children's 'Image Reference' carefully as it is used by our Lab to produce your photographs. An incorrect number will result in the wrong child or children appearing in your photographs. You will be responsible for the costs associated with producing a new set of photographs.
All transactions completed in Pounds Stirling.
We do not store information pertaining to our customers. All information received on your order form is returned to you with your order. Our website does not use Cookies and accordingly no data is captured or stored.
Our e-commerce facilities are provided by Image Partner whos Privacy Statement can be found at
http://www.imagepartner.co.uk/privacy.aspx
All sizes are quoted in inches and are approximate.
Colour and design may vary and are supplied only where indicated.
Orders must be accompanied by payment in full. Debit and credit cards must be registered to the delivery address.
Please note that Orders are not processed for up to one working week after the Order Deadline date shown on your order form. Orders are normally despatched within 10 days of being processed. If you have not received your order with-in these time frames please telephone our Customer Services Department on 01579 308409 or email them at infor@class-photography.co.uk
We explicitly retain the right at any time to revise prices to take account of any increase in costs, including the increase or imposition of any tax, duty or other levy and variation in exchange rates. We will take all reasonable steps to inform you of any relevant revision of prices at the time of confirmation of your order.
Our liability to you whether for breach of contract, negligence, misrepresentation or otherwise shall in no circumstance exceed the price charged to you for the defective, damaged or undelivered goods which give rise to such liability. We shall have no liability for any indirect or consequential losses or expenses suffered by you, however caused.
Cancellation Rights and Refund Policy
Under The Consumer Contracts (Information, Cancellation and Additional Charges) Regulations 2013 you have the legal right to cancel your order up to fourteen working days after the day on which we you receive your goods . You do not need to give us any reason for cancelling your contract nor will you have to pay any penalty. However, you will need to notify us in writing or by email info@class-photography.co.uk.
If you have received the goods before you cancel your contract then you must send the goods back to our contact address at your own cost and risk. If you cancel your contract but we have already processed the goods for delivery, you should not unpack the goods when they are received by you and you must send the goods back to us at our contact address at your own cost and risk as soon as possible.
Once you have notified us that you are cancelling your contract, any sum debited by us from your credit or debit card will be re-credited to your account as soon as possible and in any event within 30 days of cancellation.
Our Terms and Conditions in no way affect your statutory rights as a consumer.